2011 final
River Championship > 2011

2011 Scottish National River Championship

Final

Sunday 31st July





The SANACC Rivers Committee wish to thank the Committee and members of Pitlochry AC for their assistance and for
allowing their stretch of the River Tummel to be used for the heats of the Championship. They also wish to thank Kinnaird Fishings, Dalguise Fishings, Dalmarnock Fishings, the Dunkeld House Hotel, Dunkeld & Birnam AA and the Perth & District AA for permitting the use of their stretches of the River Tay for the final and for the assistance that they provided. The Ballinluig Inn once again provided refreshments after each heat and we are indebted to the management and staff there for looking after us so well.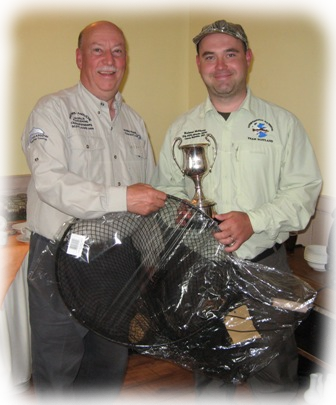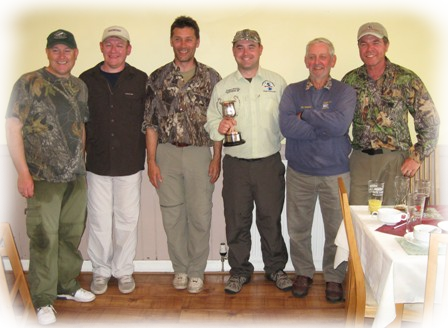 photo: Richard McHattie receiving the Championship Trophy
from SANACC International Secretary George MacKenzie




photo: Mike Cordiner, David Downie, Simon Cocker,
2011 Champion Richard McHattie, Jim Fairgrieve and Calum Crosbie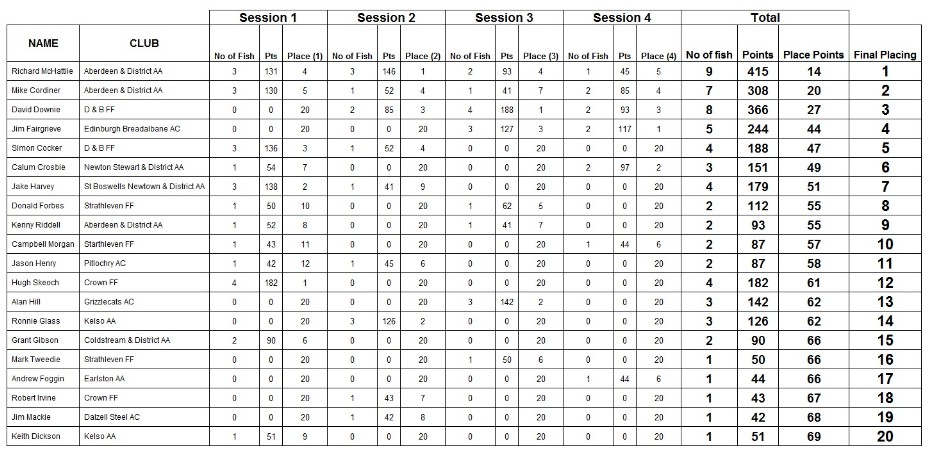 Summary

The final of the Scottish National River Championship was held on the stretch of River Tay from below the junction with the Tummel to below the road bridge in Dunkeld on Sunday 31st July. The level of the water was only slightly up on the normal summer levels and with the sky being overcast the conditions for fishing were good. The wind occasionally turned chilly and kept the fish down.

The 2011 Champion, Richard McHattie (Aberdeen & District AA) was drawn on the upper section for the first two sessions and the lower section for sessions 3 and 4 while Mike Cordiner (Aberdeen & District AA) was drawn on the lower section for sessions 1 and 2 and the upper section for sessions 3 and 4. No particular method dominated the day. Richard took most of his fish on an olive klinkhammer while Mike, as he had done in 2010, took his fish on wets. David Downie (D & B Flyfishing), who finished in third place took his fish on dries; Jim Fairgrieve (Edinburgh Breadalbane AC)) who was fourth took his fish on dries and wets while Simon Cocker (D & B Flyfishing) who was fifth took his on heavy pheasant tail nymphs.

The fishing became harder as the day progressed with 8 competitors clean in session 1; 11 in session 2; 12 in session 3 and 13 in session 4. A total of 65 fish were caught of which 46 were trout and 19 were grayling. The largest fish which was a superb trout of 42cm was caught by Donald Forbes (Strathleven FF).

Session by Session

Session One

Hugh Skeoch (Crown FF) got off to a great start with 4 fish in the first session and was in the lead from Jake Harvey (St Boswells Newtown and District AA), Simon Cocker, Richard Mchattie and Mike Cordiner who had all taken three. Grant Gibson (Coldstream & District AA) took 2 fish and was in 6th.

Session Two

Richard McHattie won session two with 3 fish and moved to the top of the leaderboard. Ronnie Glass (Kelso AA) had a good second session and his three fish put him second for the session and 7th overall. David Downie was third with 2 fish and moved up to 23rd while Mike Cordiner with one fish was joint fourth in the session and now lay third overall. The other joint fourth was Simon Cocker and his one fish took him to second overall. Jake Harvey also had one fish and dropped from second to fourth. Jason Henry (Pitlochry AC) had one fish to add to the one he got in session 1 and moved up to 5th. Hugh Skeoch couldn't add to his first session total and dropped from first to sixth.

Session Three

David Downie kept up his progress and won session three with 4 fish which moved him up to third. Alan Hill got off the mark in this session to finish 2nd with 3 fish while Jim Fairgrieve started his march forward by taking 3 fish to move up to 11th overall. Richard McHattie took 2 fish for a fourth place and stayed in the lead. Donald Forbes took 5th place with one trout and now lay in sixth and Mark Tweedie took sixth with one fish. Mike Cordiner moved up from third to the second spot by finishing 7th while Simon Cocker who was clean in this session dropped from second to fourth. Jake Harvey, Jason Henry and Hugh Skeoch who had been lying 4th, 5th and 6th were all clean and dropped to 5th, 8th and 9th.

Session Four

Jim Fairgrieve won this session with 2 fish which took him from 11th to 4th overall and earned him a place in the 2012 team. Calum Crosbie took second with 2 fish which moved him up from 14th to sixth and put him in the reserve spot for the 2012 International. David Downie took 3rd place with 2 fish and retained his third position and a place in the 2012 team. Mike Cordiner with two fish was 4th in this session and stayed in second place overall to keep his place in the 2012 team. Simon Cocker was clean in this session but had done enough in sessions 1 and 2 to retain his place in the 2012 team by finishing fifth overall. Richard McHattie took 1 fish in the final session which was good enough to keep him in the lead and with fish in all four sessions he is deservedly the 2011 Scottish Rivers Champion and a member of the 2012 International Team





Richard McHattie - 2011 Scottish National Rivers Champion


When did you start fishing:

My first experience of fishing was sea fishing with my father off the local cliffs in Aberdeen, I was 8 years old. I started fly fishing around the age of 12 on the Parkhill stretch of the River Don, where I caught my first brown trout on the fly.

How did you get into competition fishing:

I first started competing at the junior competitions for my local Club, Aberdeen District Angling Association, and continued from there.

Which clubs are you a member of:

I am a member of the Aberdeen and District Angling Association. I am also a member of Lintrathan Angling Club and D&B Flyfishers.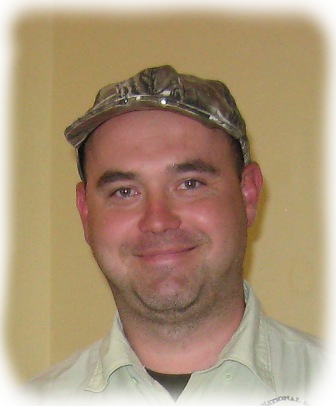 What other competitions have you fished this year and how did you do in them:

I qualifed for the semi-final stages of the Loch Style National and have qualified for the Scotland Still Water Team to fish the International in Ireland in October this year. I am currently doing well in the Premier Division of the SNFFL League.

Do you tie all your own flies:

Yes, I spend as much free time as I can tying my own flies in preparation for my competition matches.

What were your previous placings in the River Championship:

I have qualified for 5 river finals out of the last 6. I had come very close in 2006 when the final was held on the River Don.

How did you approach the River Championship this year:

I had a couple of practice days on the River Tay as I was unfamiliar with this water. I was faced with high water on both occasions with one practice day a complete blank. I had two other visits to the water just to walk the beat to familiarise myself with access points and various types of water I could be faced with. I was keeping an eye on the weather conditions and river level heights the whole week before the final. I was very pleased to see that the river was droppping back as I felt the Tay would probably fish better in this condition.

When I arrived at the River Tay on the morning of the final I stopped at Dunkeld Bridge to have a look at the river condition and instantly felt confident with the height and warm overcast conditions. After my two practice days had been disappointing I had no particular method just a fresh open mind which definitely helped me win my 1st river cap.